How to Rock Your Back-to-School Sales and Marketing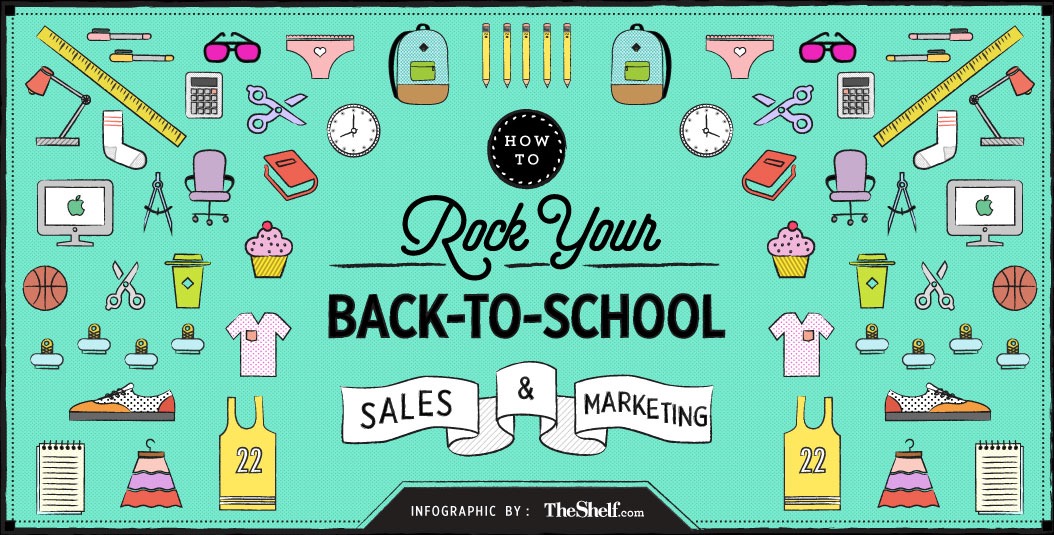 It's that time again, kids—time for lunchboxes, backpacks, flash cards, #2 pencils, and those snarky lunch-table kids that we all know and love…
Back-To-School 2016 is officially here!
To "celebrate" the end of summer fun—and drown out the back-to-school jitters that are induced by all those impending wedgies and hurt feelings—kids are ready to give their full attention to what is perhaps the only real joy of starting a new school year: back-to-school shopping!
Back-to-school is the second largest retail holiday in the U.S. This year, it's expected to rake in an unbelievable $828 billion!
So to honor this very special time in the lives of children everywhere (as well as to celebrate our love for fun marketing stats), we're sharing an epic back-to-school infographic from The Shelf that we hope you'll love: