3 Timely Tactics for Improving Responsiveness and Closing More Deals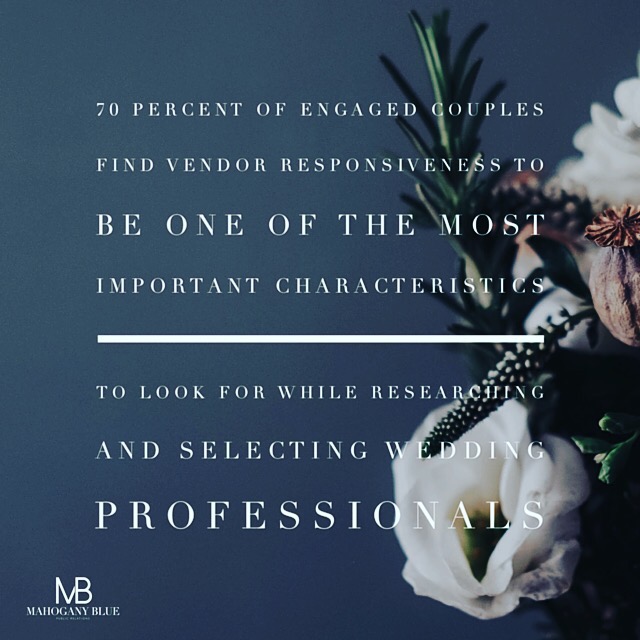 According to a recent wedding wire study, 70% of engaged couples find vendor responsiveness to be one of the most important characteristics to look for while researching and selecting wedding professionals.
How quickly you are responding to potential clients may be directly related to your close rates.  So, how do you improve response time?
1. Update your customer service channels. Faster internet connections, new telephone systems and instant messaging can help ensure you get requests quickly in order to response in a timely matter.
2. Develop a system with your staff. Recruit employees to handle new inquiries. Whether there's one sole person that manages this task or a revolving group of people, make sure you assign people on your team that understand customer service and has a great attitude. Remember this could be your first impression.
3. Request feedback from your customers. Learn from your clients what they like and dislike– if anything–about their experience with your brand and what could be done to improve your services. Surveys or questionnaires are a great tool for getting the 411 on your customer service.