Public Relations Tactics Using Periscope
It was recently reported that Periscope has hit the 10 million mark for registered users. What makes this impressive? The platform launched only F-O-U-R months ago. And, if you want to talk volume, the Twitter-owned application has over 350,000 hours of videos streamed each day. It would take 40 years to watch one day's worth of content.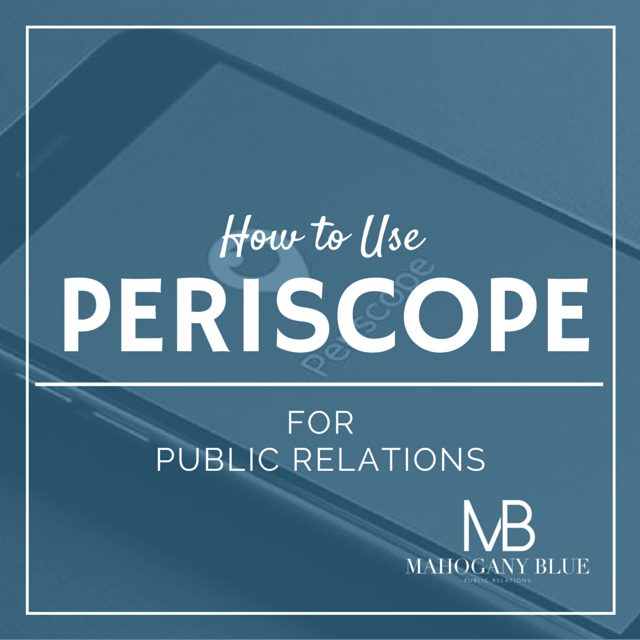 So what is Periscope and why is it so popular? The video sharing app enables users to stream videos on the Internet from any smartphone—instantly. The videos are live and unedited, yet, followers can access a recording of the live stream for up to 24 hours before an automatic system deletion. Pretty cool, right?
I'm sure you think that it sounds techy, and you may even wonder why your brand should care.
The short answer is because consumers care. OOYALA reported that time spent watching video on mobile devices increased 160% year over year. Mobile video viewers will watch an average of 21 hours per month on their devices by 2019, up from 12.7 hours in 2013. With numbers like this, your brand can not afford to bypass a video marketing strategy, and I would add a live streaming strategy.
Here are a few reasons why you need to add Periscope to your video marketing strategy:
Periscope offers your brand transparency. If you're looking for a way to create credible content, here is your opportunity. Because the videos are live steamed and unedited, it can't help but lend to your brand's credibility.
Periscope gives your brand a refreshing content vehicle. Simply stated, the application gives you a new platform to reach prospects. Although there are 10 million registered users, only 1% use the platform. This gives your brand a chance to get its messages across in a less saturated sea of content.
Periscope puts your brand at the pulse of technology. The broadcasting brand was introduced at SXSW in March 2015—the event that is heavily attended by Millennials. Millennials in the US make up nearly one-fourth of the total population with an annual buying power of $200 billion. To reach this lucrative market brands need to pay attention to the technology they use.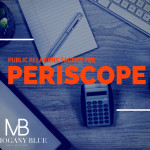 Considering Periscope for your brand? This post covers the "why," but if you want some tactical ideas on how to incorporate Periscope into your next PR campaign, check out the FREE Periscope for PR Checklist!